Blog 3: Responding to Student's Papers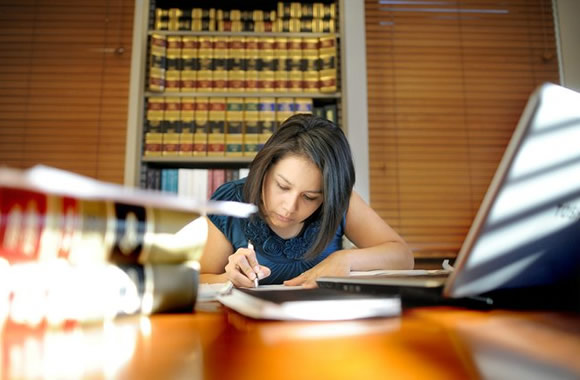 I personally thought this was the best set of readings of my semester so far. I was truly engaged to the core especially with Response to Writing by Richard Beach and Tom Friedrich. I had a lot of side notes on the readings so I had to pick and choose what to mention here.
I agree that "A primary purpose for responding to students' writing is to help students improve the quality of their writing."(222) Student's truly get to benefit from and grow from comments that teachers give them. The article also stated that, "Focusing on final-draft errors only encouraged students to attend to matters of sentence structure and mechanics."(222) In college, I have had a tendency to only fix errors on a paper that were mentioned in the notes on the paper and not actually do much else. It makes me seems like the comments are the most important things and there is nothing else wrong with the paper.
"Consistent with the "process" model then in favor, teachers shifted away from simply giving editing feedback to responding to students development of ideas and drafts."(223) I agree that this is the better way to improve students writing process. Students don't just need feedback they actually need constructive feedback.

"Students may interpret a teacher's feedback as reflecting a negative perception of themselves as writers."(224) This has personally happened to me. When I have misinterpreted what a professor means by the comments on my papers, it makes me not want to look back at my paper for a good while. I feel like giving up. I've always been worried about my professor's giving negative feedback about something I write because of their own biases. I have started to wonder how would I react if I myself as a teacher were in their shoes.

When I read the statement that "Teachers can also provide feedback by taping comments on casettes or digital tapes" (225), I disagreed. I think that's very outdated at this time. I think the best way to give feedback to students is through Google Docs or in one on one conferences. I do take into consideration that teachers have time constraints and they may find somethings very inconvenient to do.

I loved the Writing Comments on Students' Papers article. I could relate with the students experiences that Bean described. It is interesting to see that what I have been suspected could definitely be true. Bean stated, "We become harsh or sarcastic. We let our irritation show on the page. Sometimes we do not treat students' work in progress with the same sensitivity that we bring to our colleagues' work."(317) I do not appreciate when professors don't consider the student's feelings when they are leaving comments because personally what I write is my baby. I gave birth to my writing and it came from the core of my being. I am guilty of what Bean states: "Often, however, students are bewildered by our comments, and they sometimes read into them a tone and a meaning entirely different from our intentions." (318) I think maybe a part of me thinks that if my writing is good then I should have no comments on my paper. Overall, Bean was able to examine why teachers comment the way they do and how students react. He gave solutions to help solve the problem. At first when I read the sentence "If you comment on drafts, you'll probably need to do so at least a week before students are to submit their finished," (321) I was astonished. I'm not sure if he was talking about a draft's due date or a final paper due date. I think a student should have comments on their paper way in advance before its due primarily mid semester. I do not like when I have to rush to correct things because the due date is right around the corner. I like to have plenty of time to reflect and rethink my points.