Feedback on Student Writing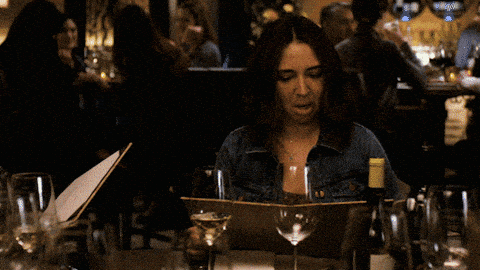 I am so pleased to have kicked-off the presentations on a high note.  Great job by Emily & Nives who shared a thorough and insightful presentation on Feedback for Writing inspired by last week's readings by Bean, Sommers, & Elbow.  We spoke about the shifting perspective involved in being a student and receiving a paper back, verses being a teacher who faces a voluminous stack of papers to evaluate.  Somewhere in between these two experiences lies a real need to develop an effective practice – which honors both the developing writer, while still keeping in mind the reality of a teacher's time constraints.
Bean articulates how easy it is, as a teacher, to forget that there is a person behind each essay that is being read (sometimes ripped apart for errors) and g
raded. It's also easy to forget that strong feeling of vulnerability which accompanies allowing someone to read your work—especially if that person is in a position to judge you.  We considered how much room there is for misunderstanding and misinterpretation between the writer and the writing instructor during feedback.  Bean advises teachers to be more mindful of the comments that they write on students' papers because the worst comments can insult and even dehumanize a student.
In our classroom discussion, we drew closer to the student writer's viewpoint by apprehending how that foundational vulnerability that lies at the heart of learning how to write.  Emily & Nives lead us to consider our own memories of teacher feedback in order to gain that empathetic perspecti
ve.
The key consideration that emerged was the subtle issue of power that informs teaching and learning contexts.  When one has a position of authority/power, it is important to recognize the significant responsibility in that position.  Unfortunately for many teachers, in the haste to do one's job, sometimes these truths are forgotten or disregarded.  But the responsibility that comes with authority should remain front and center in order to maintain a mindful approach to designing an effective learning environment.
By reviewing these three articles carefully, it seems we have covered the well-trodden ground of the challenge in responding to student writing, and yet, there isn't a crystal clear pathway to ensure an overall improved strategy.  (Please check out Linda's blog for some useful strategies for a teacher to consider, and Patricia's blog for some thoughtful things to remember as a teacher trying to foster both student accou
ntability & empathy.)  One thing is clear though – that a lack of professional development or training in this area is widespread, and it is certainly an area in which teachers need further focused support (at all levels of education – from elementary school to higher education).  When more and more teachers are given the chance to consider (and workshop) new strategies for responding to student writing, I believe we will also see a shift in the way students respond to writing instruction in general.  The response from a teacher is a key determinant of how many students develop their overall disposition regarding writing.
The Danger of A Single Story
The class discussion was lively (excellent!), and I had to interrupt the flow in order to save just enough time for our Equity Unbound activity.  We ended our class time together by watching Chimamanda Ngozi Adichie's powerful TED talk entitled The danger of a single story.
Chimamanda Adichie tells the story of how she found her authentic cultural voice — and warns that if we hear only a single story about another person or country, we risk a critical misunderstanding.  This week we will all participate in the #unboundeq "slow chat" activity responding to 3 critical questions.  Since we wrapped up class with no time to spare (overtime!), I would like you to jump into the #unboundeq twitter backchannel and share your Danger of A Single Story reflections there.  Also, I encourage you to reply to other people's reflections by retweeting with comments!! ** Please remember to answer each of the three questions with "A1" (for answer #1) "A2", or "A3",  and always include the #unboundeq hashtag in your tweet!
A1: Single stories create bias. Power brokers create narratives based on stereotypes of people. Stereotypes are divisive since we do not get to know people as individuals. We simply categorize them, then dismiss them. Multiple stories promote empathy and inclusion. #unboundeq

— Linda Pham (@pham_linda) October 1, 2019
#unboundeq (Q2) we all need to be saved by other stories from the single story, and saved from a single story of authenticity that isn't 'authentic' so much as one-dimensional

— Su-Ming Khoo (@sumingkhoo) September 30, 2019
A3: The 1 w/ pwr of the 🖊️/ 🎤 has the dominant 🗣️. He/she can speak OVER others & perpetuate 1 strytpe. Authenticity gets watered down 2 nil b/c the ppl featured in the stories r subsumed by an image rather than reflected by an exam'n of their tru selves. #unboundeq #Open👀💓s https://t.co/shV4SnIdqI

— Medea100 (@medeathewriter) October 1, 2019
For Next Week:
Next week we turn to a new theme – The Role of Revising & Remix in Writing.  
Medea will present on the concept of revision in writing, and she has chosen two articles to have us read for coverage of the topic:
Kevin has selected the topic of remix in writing, and I think it is an excellent follow up to our consideration of revision.  Kevin has chosen a remix article, and he is also sharing a course syllabus for us to think about together when imagining approaches to "first-year writing".
Your "to-do" list:
Please finish "The Danger of A Single Story" Twitter "Slow Chat" (answer the 3 questions on twitter and also "retweet with comment" a few other peoples responses to grow our interactivity and connections in the network);
Read the above articles. **For Medea's two "revision" articles, you can choose to read one more closely (rather than both), but be sure to look at both.  For Kevin's "remix" material, read the Garcia article and look at the syllabus.
Post your Blog #4 which should be a thoughtful and synthetic reflection on revision & remix from this week's readings.  **Please remember to tweet your blog post after publishing it!
Next week in class, after Medea and Kevin's presentations on "The Role of Revising & Remix/Creativity in Writing", the second part of the class will include a return to our online network with another Equity Unbound activity.
While away this week, I will be tweeting from UC-Irvine and the Connected Learning Summit.  I will be thinking about all of you and our class while I am sharing my research and our work there!
I'm excited 2 present w/some amazing researchers/educators @ "Engaging Networked Learners in Higher Ed" #ConnectedLearning Summit 2019 https://t.co/3yoJb0QVuo @TheCLSummit #CLS2019 @sched #unboundeq #wolo #digciz #digped #netnarr #oer20

— Mia Zamora (@MiaZamoraPhD) October 1, 2019
Have a great week…
Dr. Zamora