Gaining Confidence
It seems to me that this week most of you enjoyed the readings selected, and I think that there is a fair amount of confidence-building among our ranks regarding the general acquisition of both writing theory and writing practice overall.  Your blogs are getting better each week as you dig deeper into the readings, and you continue to make smart and thoughtful connections to your own experiences and your own professional practices.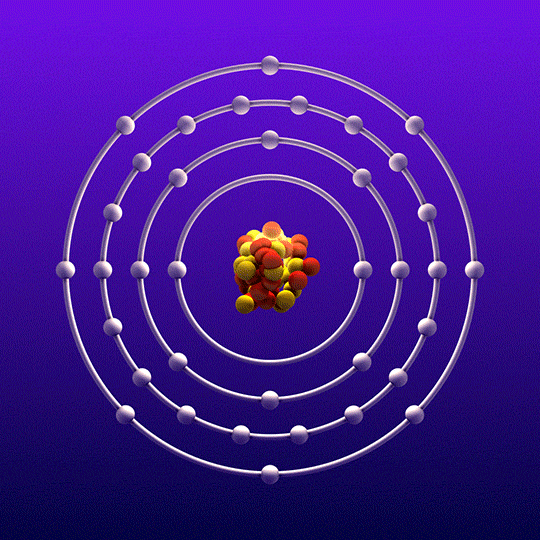 Now that we are truly "settled" into the rhythm of the course, I also notice that there is genuine chemistry that has taken hold amongst all of you.  I am so pleased to see this unfolding, and in turn, I am even more confident that this course will lay a significant foundation for your graduate work overall.
Some Bad Ideas About Writing
Thanks to Meagan for her thoughtful presentation of her two short articles both found in "Bad Ideas About Writing".  In Failure is Not an Option,  Allison D. Carr  (pg.76
-81) we explored the problematic notion of failure, acknowledging the ways this concept has situated students and the many misconceptions that have proliferated regarding failure for learners.  Meagan pointed out a key takeaway for all of us (as both writing students and writing teachers) – that writing inherently involves a great deal of failure.  To excel at anything (writing or life itself) takes a tremendous amount of practice and persistence.  When you consider writing with this deeper understanding of the importance of failure, both your attitude towards the writing enterprise overall (and the pedagogical approach you design for writing communities) must shift a bit to honor that reality.  The other article Meagan walked us through, Writer's Block Just Happens to People by Geoffrey V. Carter, (pg.99-103), was an interesting look into a seemingly universal experience.  Although early theorists (i.e. Bergler) seemed to have a bit of an overdetermined theoretical take (a creepy take) on the causes of writer's block, I do think that the  idea of "loosening up" by assuming a playful approach to words is a sound way to circle back into the writing "zone".  I also think that some of the tips Meagan listed were good ways to rethink a "stuck" feeling when trying to write.  We can continue to brainstorm strategies.  In the end, I believe these "tricks" or small strategies must be individually customized since we all access our creative moments differently.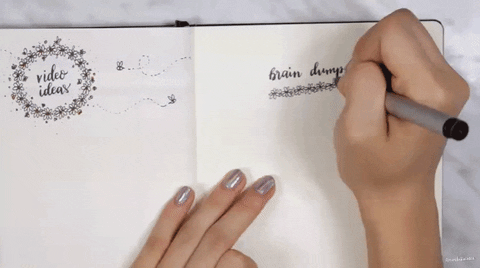 I know for me, many of my best "lightbulb moments" come at the most unsuspecting times.  At this stage (having lived a bit of life) I have come to expect the sudden rise of a great idea at the most random moments. That is why I have my little notebook with me at all times to aid me in capturing my best ideas at those typically inopportune moments.
Process Not Product
Next we shifted gears to listen to another excellent overview of another two articles.  Teethee first had us consider the classic Teaching Writing as Process Not Product by Donald Murray.  It was written nearly 50 years ago (can you believe it?) and yet, these ideas still seem to be fresh in certain educational contexts (…which in and of itself is kind of depressing if you ask me). Murray emphasizes writing as "the experience of discovering through language", and he implores his readers to consider teaching unfinished writing instead of finished writing.  The "unfinishedness" should be embraced, and in order to get there with our students, we should be prepared to shut up and let our students realize this on their own terms while respecting the potential of their own truths and their emerging voice.  As we moved on to the next article- Rubrics Oversimplify the Writing Process by Crystal Sands, (pg. 264), we considered the controversial nature of rubrics in writing instruction. Some argue that there is no way you can reduce writing to a simple rubric and that no matter how strong the rubric is, it cannot possibly capture all there is to a text.  And yet, we all know that rubrics can set basic expectations in advance which helps students feel more confident when responding to a writing assignment.  Rubrics can provide clear expectations helping students improve self-assessment and critical thinking skills.    One of the most helpful tips from Sands was the idea that students can collaborate in the building rubrics with their instructors, providing a better understanding of their own engagement (leading to a better handle on both peer-review and self-evaluation).  Again, the emphasis here seems to be on the experience of the process rather than the finality of the product.
The National Day on Writing
The @KeanUniversity Writing Project is starting early with our #NationalDayonWriting contributions, including #whyiwrite #iamfrom #writeout #unboundeq @KUWSP @kuwp #havingfuntogether pic.twitter.com/8G3lRhyzoZ

— Mia Zamora (@MiaZamoraPhD) October 14, 2019
Saturday, Oct 20th, 2019, is the "National Day of Writing".   The Kean University Writing Studies MA program and the Kean University Writing Project will sponsor a graffiti wall and an informal gathering in the afternoon on Thursday 10/17.  Everyone is welcome to stop in anytime from 12:00 pm – 4:30 pm at the English Department (CAS 3rd floor) in order to celebrate writing with us!  We will write poems, write reflections, share creative inspiration, and also share our thoughts about what is special about our writing community.  We will also be sure to share some of the output on social media with the hashtags #whyiwrite #iamfrom #writeout #unboundeq! 
This! Also Shoutout to the Writers' Tribe (incl Dr. Zamora) who killed it with soul in their #whyiwrite #iamfrom reflections. Writing Theory & Practice with @MiaZamoraPhD, a seminar that cultivates us. #PapersAflame #LyricalTheoristsNWritingGangsters! #unboundeq https://t.co/2jIrgYC5Zs

— Medea100 (@medeathewriter) October 15, 2019
You were all quite inspirational with our own early kick-off,  and the reflections you shared blew me away.  I am so proud to be writing with all of you.  We had an impromptu "reading" that really moved me before the close of class, and with each new poem that comes in, a window is captured into the world of each of you as special writers.
#whyiwrite #unboundeq I had to edit my previous one https://t.co/rHeyrcAnxD

— Teethee (@ayeeteethee) October 15, 2019
#whyIwrite #Iamfrom#writeout#unboundeq #nationaldayonwriting@KeanUniversity
@KUWP pic.twitter.com/sy6511PeCo

— Kevin Kourakos (@kourakos_kevin) October 14, 2019
#unboundeq #iamfrom #whyiwrite #nationaldayonwriting @KUWP @KeanUniversity pic.twitter.com/ovYAYgE8DT

— Susan Wong (@susanwong388) October 14, 2019
#iamfrom #writeout #WhyIWrite #nationaldayonwriting #unboundeq @KUWP @KeanUniversity pic.twitter.com/VvsgVpwoTI

— Lexie (@We_LoveLexie) October 14, 2019
Each of your entries has touched my heart in different ways, and I am really taken with both your talent and soulfulness.  I want to post every single #iamfrom and #whyiwrite entry here, but alas, this post would be much too long.  So I encourage you to check out these hashtags along with our usual #unboundeq, and we can discover and marvel at our community's contribution together.  Also, if you feel the inspiration, the invitation to respond to those prompts is always open, so you can add more if you want to.
What is next?
The next theme for us to consider together is Writing Assessment and Lexie has selected the article Writing Assessment in the Early 21st Century by Kathleen B. Yancey.  
We will also open up a discussion of empathy as a critical lens into learning and education.
Your "to-do" list:
If you haven't already, please complete the War in Translation (Lina Mounzer) @hypothes_is annotation **and also add a bit of interactive annotation by responding to other student's commentary in there.  I wish the article wasn't so profoundly "timely" at this moment, but the reflections Mounzer shares there are very much an "on the ground" reality for many people right now.  Reading and responding-in-community to this article will be all the more stirring for this reason.   Also, please tweet (using #unboundeq hashtag) one of your "reply annotations" from the article.
Read the above article.
Post your Blog #6 which should be a reflection on Writing Assessment stemming from the Yancey reading.  In addition, please include some reflection on the Mounzer article and the idea of empathy and bias.   **As always, please remember to tweet your blog post after publishing it!
Next week in class, Lexie will present her thoughts on assessment.  I will also take the time to discuss with all of you the MA courses offered next semester in our program.  In addition, we will continue with our Equity Unbound work.  We will discuss the concept of empathy together, and the role that language, literature and translation might play in being able to experience empathy.  In addition, I will introduce a "game" that is designed to invoke a position of empathy.  We will consider the concept of "procedural rhetoric" and how a game might or might not be able to achieve such a lofty goal as empathy.  Then we will play the game called Syrian Journey and we will think about how both language and games may open up a new sense of understanding about our shared human condition…beyond the limits of our own experience.
See you next week!
Dr. Zamora