Before children learn to read, we introduce them to the alphabets.  Somehow we move into what words/pictures begin with that letter. From there we move into each letter sound. Some one year olds can recognize the letter and the picture to match, especially with Early Childhood toys geared towards academic standards. Can you remember when you learned the difference between upper and lower case? Majority of children learn to write his/her name using upper case letters. Why? Around the age of four and five, children learn to read. The adults introduce new letter sounds, syllables, digraphs, blends and sight words. They already have embedded in their minds the sounds each letter makes, however some children realize things are different because of his/her name. Ex. C makes the cuh sound. H makes the Huh sound. CH makes a new sound. After a time letters have a new identity because when put with other letters, new sounds form.  What about the different fonts they see in books or on worksheets. They learned to write the letter J with a top hat and then some fonts don't use it. Possibly the letter I, a or number 4,2 and etc. This explanation may seem irrelevant, but is it?
We say we understand there are different learning styles, teaching styles and individual personalities. Are we actually processing this information? It is easier said than done.  This process is related in a multitude of ways to writing. We show them one way style of writing and they develop the notion that this is it. Oh no, here we come again introducing another style. Then another after another. It becomes stressful to their minds. Honestly, it is frustrating because you feel as if you may never quite grasp all of the information presented.
In Wiley's article about formulaic writing, too many teachers are looking for quick fixes for students' writing problems. If you don't help children learn to think in an open ended manner, how will they use their imagination? If they cannot think, then they do not have a voice. If they do not have a voice then they obviously cannot write. Granted there are a lot put on teachers and they tend to have high expectations for their students in return. There's a saying," If you don't put good/positivity/happiness into the world then how could you expect it in return." I believe it's called karma.  He introduces us to Jane Schaffer, a teacher who developed a strategic method for teaching secondary students how to write multiparagraph essays.
Although it has worked and provided students with precious power of self-confidence and accountability in his/her writing; it was also seen a dependent technique. I like that Schaffer insists on teachers and students to have and use the same common vocabulary. At least three or more new words should be added in each grade. When senior year approaches, they should have a stronger vocabulary and comprehension.  Schaffer's goal was to obviously teach writing but it also demystified and made it accessible to everyone. Although some students were too reliant on this formula, I think teachers also became mentally dependant, If you have a student  ready for a challenge then be ready to provide one. Wouldn't that be a way to assess writing styles and comprehension of the expectations. If teachers believe this formula only works for nith and tenth grade then that's fine but if they are being realistic then it might be an earlier grade.  No one wants a codependent student; however teachers need to stop thinking for students. Start including them in the process to prevent frustration and rebellion. Every student needs a challenge but within reasonable boundaries. You ease them out of comfort zone rather than presenting a shock.
James Collins says Schaffer's formula along with procedural and conditional knowledge should be used as gaining factual information. It allows students to apply the mechanics and understand how to adapt a form to fit a particular writing situation and,  more importantly when to use that form in a specific way.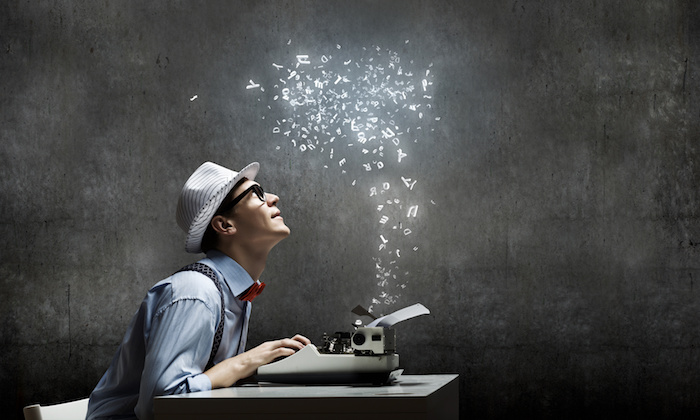 | | |
| --- | --- |
| V | oice |
| I | nclude |
| C | omprehend |
| T | hink |
| O | bserve |
| R | ead |
| Y | ? (question) |
Good ole Mr. Elbow discusses how we will have an easier and more productive
time with student writing if we make a distinction between high stakes
and low stakes assignments and also between high stakes and low
stakes ways of responding to student writing.
Here are some beneficial tips of low stakes writing, I will will try to re-incorporate for my personal use:
• Low stakes writing helps students involve themselves more in the ideas or subject matter of a course. It helps them find their own language for the issues of the course; they stumble into their own analogies and metaphors for academic concepts.
• When students do high stakes writing they often struggle in nonproductive ways and produce terrible and tangled prose. When they do low stakes writing, their prose is usually livelier, clearer, and more natural—often more interesting—in spite of any carelessness and mistakes.
• Low stakes writing improves the quality of students' high stakes writing. By assigning frequent low stakes pieces, we ensure that students have already done lots of writing before we have to grade a high stakes piece—so that they are already warmed up and more fluent.
• Low stakes writing gives us a better view of how students are understanding the course material and reacting to our teaching.
• Probably the main practical benefit of frequent low stakes assignments is to force students to keep up with the assigned reading every week.
I do appreciate what Elbow shares. It makes me think about my own experiences with my past teachers. There were many things I wish I had said to them about their comments, definitely not obscene thoughts but I guess advice.
Sometimes it's not what you say but how you say it.
Sometimes it's how you say what you say.
Talk to me rather than at me.
Please speak to me on the side rather than in front the class. It is my business.
To are to encourage me, not scold or degrade me.
What if I evaluated your teacher performance?
Help me to see where or what I need to work on
I am not you nor do I think like you.
Between building sentences, formulas, comments and styles, writing is ever evolving. I believe there is no right answer. You learn to think, to read and to write. Who has the real answer on how to be a better writer or to improve your skills. In life, we learn and experience multiple things which leads us to strategize new habits. What works for some may not work for others. Writing presents many challenges for all. Well, is my wacky understanding, you cannot dance the flamenco without both feet. Meaning you cannot fix one problem with working on the other. They go hand in hand. Crazy example, right?
Then you try the dance.