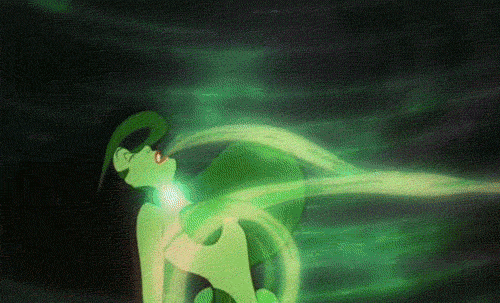 The question of voice is an important concept for further inquiry in Writing Studies.  We had some excellent readings to consider this week to guide our collective coverage of this material.  Your thoughtful blog posts on the significance of voice reflect your own "deeper dive" into this noteworthy issue.  That said, our discussion last night came in fits and starts due to the significantly late arrival (45 mins) of our two presenters.   (This is grad school, guys.  I really hope I will not see any more of that.)
Peter Elbow & Voice
In the first part of class we "jump-started" our own discussion together about how Elbow covers voice in his well-known article  "Voice in Writing Again: Embracing Contraries."  When Kendra arrived, she walked us through some aspects of this text.  The Peter Elbow clip in Kendra's slides was useful as a reference point for those of you who have not seen him "in action".  But our resulting conversation was limited.   I was hoping we would have the chance to speak more together about what makes up a "voice" as the writer develops.  "Voice" is framed by Elbow as a rhetorical tool – a writing skill that needs to be considered (applied or withheld) depending on the writing context.  Is the goal of teaching writing to develop the self by honing voice?  Or is voice a misleading metaphor?  Perhaps we do not really write, …for we are ultimately written by culture?  
When facing these tensions around the concept of voice in writing, Elbow pointed out the problem of either/or thinking which often leads to a "compromise" mandate. (And compromise often becomes a problematic way of understanding the complexity of perspective.  The result is often a watered-down middle-of-the-road take away).  Elbow thoughtfully favors both/and thinking.  Thinking that might instead include two opposing perspectives in relief, standing side by side for us to apprehend in stark contrast, in order for us to gather a more profound understanding of why there might be such distinct/disparate perspectives.  (With our current political-rhetorical landscape in mind, what a timely reflection to have at this point, no?).  ….So what does a deeper dive into modes of thinking have to do with the construction of voice in writing?  The voice-as-self verses the voice-as-role debate illuminates that "voice" is indeed the perfect lens or metaphor for language as both material and historical.  It is interesting to note that Elbow always defines voice from an auditory/aural perspective.  
This prompts us to think further about the embodiment of language.  For we know things in our bodies.  How do we give that kind of knowledge "voice"….in writing? …and in our lives?  What other ways can we claim "voice" (….other than through the polished act of writing text)?
Brannon & Knobloch on Students' Rights to Their Own Texts
Brannon & Knoblach's article "On Students' Rights to Their Own Texts: A Model of Teacher Response" had us think further about voice through the specific lens of a student's prerogative.  Karel walked us through some of the main points of this article, ending with a glimpse of what is possible with the "Civically Engaged Writing Analysis Continuum".  
It would have been fitting to deepen a discussion of how we might address some of these strategies when thinking about our own writing and/or teaching practices.  Brannon and Knoblauch present a compelling argument detailing a new way for teachers to respond to student writers, which would certainly not be considered a "traditional methodology". The writers make a case for why teachers should approach students' writing with as much respect as they would approach the thoughts of any other author. Brannon and Knoblauch do not set out to argue that student texts are authoritative, however, they do encourage teachers to move away from their concept of the "Ideal Text." Instead, they recommend focusing on conferencing with students and working with them to communicate their ideas in a more effective way. By doing this, the hope is that students may learn to better explain themselves and feel that their writing is being evaluated on the quality of argument, rather than an arbitrary "Ideal" standard.   In short,  Brannon and Knoblauch looked at writing from an earlier developmental lens.  The article prompts us to think about the teacher/student power dynamic and the fact that some have learned to write with (or despite) a heavy emphasis on formulaic writing process orientation.  But it also highlights the importance of student's ability to bring their own self-driven interest to their writing efforts.   It seems that one way or another, the writer seems to emerge in the interstices of varying methodological approaches.  Each methodology might contribute to one part of an overall understanding of writing along the way, but it is the accumulation of a variety of learning approaches that ultimately supports the development of an evolved writer.
The beginning of your final class project journey
In the second part of the class, I shared with all of you the broad concept for your final class project.  This final project is a chance for all of you to work in collaboration, designing something both innovative and meaningful together. Your project is purposely "left open" for your collective determination.  This is just the beginning of a longer conversation which will include brainstorming, design thinking strategies, the deeper consideration of public scholarship, and thinking outside the typical "assignment" box.  Some of you had some initial ideas which were really compelling as a start, and you dropped some of that down in the shared notes document.  
But I want you all to take a step back this week, and enter into this with further reflection so we can generate a better sense of potential "shared purpose".   Please take at least fifteen minutes to twenty minutes to free write in a notebook or a blank doc some thoughts in response to these prompts: 
What ideas for the final project seem most exciting to you?  Why?

What learning outcomes matter the most to you? 

How can you make this class project count in a way that is truly meaningful to you? 
We will reconnect in class with a Think-Pair-Share approach to these prompts in order to synthesize what is most important in your overall response to these three questions.  From here, we will start to generate a more productive discussion about what seems to matter to all of you as a group.
What is next?
The next theme for us to consider is Writing & Identity and we will have two presenters to cover this important topic.
Dana has selected:
The seminal "Pedagogy of the Oppressed" by Paulo Freire.  She has asked you all to read Chapter 1.  (**The file includes several chapters, but please read only chapter 1.  Dana will be presenting on Chapters 1 & parts of Chapter 2.)
Fatima has selected:
Delpit, Lisa D. The Silenced Dialogue: Power and Pedagogy in Educating Other People's Children, Harvard Educational Review; Aug 1988; 58, 3; Research Library pg. 280 (**Please read the entire article).
Your "to-do" list:
Read each of the above reading selections from both Dana & Fatima.
Post your Blog #9 which should be a reflection on Writing & Identity stemming from the above readings.
Free write for 15-20 minutes in response to the above "final class project" prompts.
Next week in class, Dana & Fatima will present the synthesis of their selected material in the first half of class.  Presenters – please be on time, with your short reaction paper printed and ready for class distribution.  In the second part of class, we will continue with the early stages of your final project collaboration work.
I have noticed that there is a lull in some of your energy and focus at this stage in the semester.  It is important to pace yourself as best as you can and prioritize.  Please remember to stretch, take a deep breath, recharge, keep perspective.
And have a good weekend!
Sincerely,
Dr. Zamora