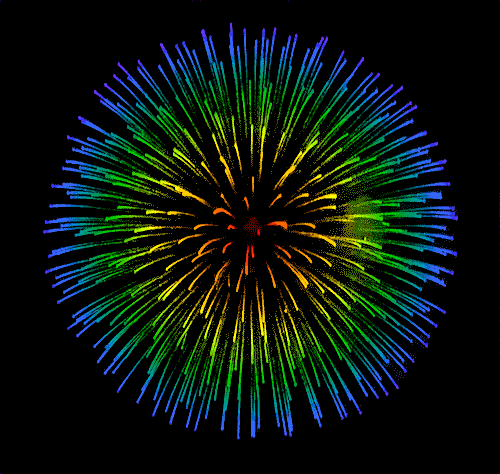 Thanks to Patricia and Linda for delivering a real "grand finale" for our seminar presentation series last night.  As an intro-to-writing-studies-graduate-seminar "cohort", you have all transformed into a truly participatory learning community, and the evening felt like a meaningful culmination of all of your hard work thus far.  Each of you has taken the lead, one by one, week after week, in order to share, enrich, and enlighten.  It wasn't easy, I know.  And now I also know there is a sense of connection and community amongst all of you.  In some sense, this was part of my intended design for the course.  But despite any "design" effort, there is always the "human" factor – each group that comes together develops its own kind of chemistry, and you never know what the resulting mix of people and perspectives will yield. I must say that you are a special group, in part because of your individual differences, and I am pleased and proud of what your own chemistry has yielded in terms of a learning culture.  And I also think this special chemistry will yield a significant and memorable final class project.
Tutoring ESL students
Patricia started off her coverage of the Harris and Silva article with an exercise in creative release (inviting us to color) which helped us reflect, connect, and remember that people learn differently.  This was a great way to open up our "Tutoring ESL Students" conversation. In this article, Harris & Silva focus on strategies that tutors should utilize when assisting ESL writers.  The authors make the distinction between "global" and "local" errors in writing, as well as "rhetorical" and "linguistic" errors, arguing that each of the former should be the focus of one-on-one instruction.  However, they note that the student's level of English-language proficiency plays a big role in determining the cause of a student's pattern of errors.  Harris and Silva also talk about the cultural differences and expectations of the students. Some students want teachers to be "tellers," some have different ideas about what to expect from a tutoring session, some need more or less personal space and eye contact, some need to be asked direct questions, and some may continue to write with conventions that are considered incorrect in American culture (i.e. digressions or indirect language).  All of this amounts to a significant challenge to any teacher or tutor.  There was a lot of humanity, compassion, and important self-reflection in Patricia's first-hand lens into this challenging reality.  She was effective in having us think about how all this writing theory really plays out in practice.  I especially enjoyed the references to her own students, their writing samples, and the vivid picture she drew of the busy/bubbling classroom she works in.
A Love Affair with Rubrics
After a short break, we delved into a discussion of rubrics with Linda at the helm.  As a seasoned teacher herself, she walked us through an insightful consideration of rubrics (with a little help from John Bean).  (…BTW, as I said last night, Linda offered us a pearl of wisdom when she suggested that you should know who you are learning from, and it was good to see her exemplify that wisdom with a bit of shared research into Bean's CV).   Bean begins his article by discussing the subjectivity of writing evaluation criteria. He acknowledges that the assessment of writing (like any art) involves subjective judgments.  But good writing is not entirely subjective either, for communal standards for good writing can be formulated and readers with different tastes can be trained to assess writing samples with surprisingly high correlation.  To illustrate this, Bean refers to Diederich's research on composition.  He discovers that a diverse group of readers could be trained to increase the correlation of their grading. Bean asserts that by setting descriptions for high, middle, and low achievement in each of five criterion areas (i.e. – a rubric!) we can develop strategies for readers-as-evaluators.  In addition, we can make "what good writing is" more apparent for our students.  In short, rubrics are a powerful way for teachers and students to establish a clearer understanding of what constitutes growth in writing and in learning overall.  And as Linda pointed out (thanks to her selected video on college board trends) – it seems that the inclination these days is to use analytic rubrics (rather than holistic ones) since they draw out a clearer understanding of specific skills.  What I really appreciated in Linda's presentation was how she chose the lens of our very own seminar to consider varying assessment strategies (i.e. the low stakes weekly writing vs. the presentation w/rubric and short paper w/commentary).  It was the perfect note to end your presentations on since her prompts have led everyone to anticipate the significance of the final self-assessment.
What is next?
We have three classes remaining in the semester to work together on your final project (Nov.  25th, and Dec. 2nd & 9th).  On (or by) Dec. 16th you will submit your final portfolio for the class which will include the final group project.
Consider this final stretch a critical time.  The seminar evenings we have left together will be dedicated to intensive "workshop" time.  There is a lot to do in this final stretch together – you will brainstorm and negotiate, plan and design, and implement the project while delivering goals and intended outcomes.  It is the final push for creativity and collaboration.  This project should be fun, inspiring, and a time to connect further regarding your work and learning within the graduate program.   Expect there to be some unexpected twists and turns.
The goal for next Monday night is to come to a consensus and apprehend a clear plan for the project by the close of class.  This is not an easy task, and you must all work at this.  This means that a significant amount of reflection on what you want to do must be done this week (as homework).
Last week you were asked to "free write" in response to the following prompts:  -What learning outcomes matter the most to you?  -How can you make this project impactful in a way that is truly meaningful to you?   As you know, freewriting is a loose and personal way to write without constraint.  Freewriting is a method used in order to eliminate self-consciousness and generate creativity and imagination.  I hope you enjoyed the free-write about what might be important to you when considering the opportunity of this final group project.  If you feel you need more time to reflect, please, by all means, do some more free-writing in order to apprehend some personal values/goals for this project.  Consider the free-writing you have done as a "warm-up" for your blog reflection this week.
Your blog post for this week should be a description of your own personal goals for this project.  This is not an invitation to share your freewriting.  Rather, your blog post should be a more polished or cohesive narrative (or summary-description) of what you have learned from the freewriting.  In your blog reflection, please identify learning outcomes that matter the most to you.  What do you want to learn?  In addition, please describe a few project concepts that you have developed in order to realize the learning outcomes that are most meaningful to you.  In other words, please describe a few project concepts with as much detail as possible.  What do you want to make?  Why?  
Your "to-do" list:
Post your Blog #11 based on the above instructions.  The more descriptive and detailed your blog post, the better.
Read everyone else's blog posts before class so you are familiar with your classmates' ideas.
I will be reading everyone's reflections before class as well and making a plan for how to proceed with the workshop.  In class (through discussion and negotiation) you will all eventually come to identify some sense of shared purpose.  From there you can make plans for how to realize that purpose in a specific project.
We are on the home stretch.  See you next Monday!
Dr. Zamora
Ps.  You are welcome to bring snacks to share – workshops are always good with nourishment ;).