Finally working on the Final Project
The final project collaboration is now in full swing, and last night was a testament to your collective talent and synergy.  You were able to meet the two goals that were set at the start of the evening.  You identified some shared purpose for this work, and you have come to a consensus on a specific project plan.
When your grad seminar class takes off flying with collaborative energy as they plan their final project with passion and synergy! #unboundeq #digciz #wolo #connectedlearning @KUWSP @KeanUniversity pic.twitter.com/NgV5X5vZXW

— Mia Zamora (@MiaZamoraPhD) November 26, 2019
Some Inspiration
I started the evening off by sharing a special music selection since Meagan inspired me to remember a meaningful collaboration between artists.  This American Life is a weekly hour-long radio program produced in collaboration with Chicago Public Media (aired on National Public Radio) and hosted by Ira Glass.  Each week's show has a theme, explored in several "acts".  Back in the Fall of 2016 (just before our last presidential election day), This American Life asked Sara Bareilles to imagine what President Obama might be thinking about the 2016 election run-up and Donald Trump.  Specifically, the show's producers asked Bareilles to imagine what Obama might say, but can't say publicly.  The result is a stunning example of collaboration at it's best.  Bareilles wrote the remarkable composition and instead of singing it herself, she asked Leslie Odom Jr. to perform the song:
To think about how much this song holds for us at this moment, as we stand yet again at a critical precipice in our nation's history…   Three challenging (and tumultuous) years have passed since it was written, and the work only pays further tribute to the visionary power of the artists-in-collaboration.  Its beauty at once strikes my heart with its power, and yet it also makes me feel such heartache for our country.
….So we kicked off your final project design charette with some serious inspiration!  (I am glad I remembered this collaboration after reading Meagan's blog).
Your Project
The following is a description of what you have proposed to make together before the close of the semester:
An open online digital resource to help and encourage emerging writers to find their voice. The website's central metaphor (i.e. the home page motif for the site) is a tree of life.  Each leaf on this tree will link to a contribution post from each writer in the seminar.  This website will be presented in several research forums in Spring 2020 (i.e. Kean University Research Days in April; New Jersey College English Association Conference held at Seton Hall University in March).  It will also be shared with our various professional learning networks and/or submitted for publication in academic journals in Spring 2020.  
Your "to-do" list:
Things will move fast now since there are only two class periods left in order to pull your vision of this online resource collection together.  So be prepared to work hard in this last stretch!  Here are the tasks that you should accomplish before class next week:
Write an About Me bio for the website. It should be brief (only 2-3 sentences).  Please add your bio to this google doc.
2.  Please write your own project "contribution post".  Each of you will write a "blog post" about the primary theme which is "voice in writing".  It is your choice regarding what direction to take your contribution.  It can be creative, poetic, scholarly, pedagogic, etc.  Some of you mentioned some unique ideas (i.e. recording interviews based on analysis of the readings; creating the design template of an interactive journal with encouraging prompts; designing a workshop for writer's block, etc. ) Your own "contribution post" can be multimodal, should be approx. 2-pages, and can include unique features such as sound files, videos, narrative, images, photos. drawings, poetry, interviews, etc.) The more diverse each of your entries, the better I think.  Just remember the unifying theme you have chosen is to help and encourage emerging writers to find their voice. What do you want to make and share to reflect that shared purpose?    ****In addition to the actual content of the post, please include "Further Readings" at the bottom of your contribution post.  Think of this as a mini bibliography to lend the collection some further scholarly "food for thought".  Each of your posts should include 2-3 suggested readings that are connected/related to your unique contribution post. (Please use MLA format).
**Where do you write your "contribution post"?
 Your next class blog (Blog Post #12, due Dec 2) should be your first draft of your "contribution post" for the final class project (i.e. your "leaf" or linked page within the collection). **Please email your blog post #12 URL to dennisp@kean.edu.
What is happening during the next class gathering?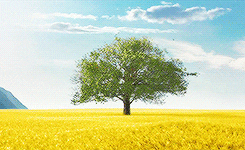 We will build the first draft of our website in class on Monday, Dec. 2nd.  Patricia & Dylan have volunteered to be Project Co-Directors for the overall web development & design.  First drafts of individual content (i.e. your contribution post or blog post #12) are required in class in order to proceed. 
We will start to identify "next steps" for editing and revisions while working on layout concepts and formatting. Class time will be an interactive workshop to further refine site design and development.  During the workshop, we might create small teams to troubleshoot certain aspects of the project development and design work that remains. (i.e. -a peer editing "revision" team to offer feedback on each contribution to each author; -a small team to complete the "About Us" bio page design; -a small team for writing the project mission statement to be included in the site; -a small team to organize the scholarly presentation plans for Spring 2020 by taking the lead on writing the proposal submissions & planning the Research Days & NJCEA panel concepts, etc.).
I am proud of what you have pulled together thus far as a concept.  Keep up the energy and be sure to work hard on the content for your contribution post.  Remember, a collective project like this is always as good as the sum of each of its parts!
And of course, Happy Thanksgiving everyone.  Enjoy the short break.
I have much to be grateful for, and you all are certainly on my list!  xo -Dr. Zamora