Thanks to Fran for her presentation including Writing Without Teachers by Peter Elbow, Teaching Writing as Process Not Product by Donald Murray, and finally, How Remix Culture Informs Student Writing and Creativity by Antero Garcia. We considered the pros and (mostly) cons of the formulaic nature of certain pedagogy (i.e. the multi-paragraph essay). And we celebrated the openness and freeing-effect of the freewriting approach. Perhaps teachers should consider the use the formula approach as one "strategy", but not necessarily a "formula" per se.
I think it is important to remember that to develop as writers, students must develop a repertoire of strategies for dealing effectively with various writing tasks presented to them in different situations. This advances the agility to think in complex ways. As I mentioned in class, writing is a purposeful portal into thinking. The challenging act of writing helps us with the internal organization of our own modes of thinking. As emerging writers try to hone judgments about the effects of the choices one makes as a writer, one gains agility, but only over time and practice. Students must learn to make choices about genre, content, structure, organization, and style. And as we covered, remix prompts are one great way to onboard more playful and personal principles into writing, especially in the multi-modal and media saturated culture that students come of age in today.
God knows, teachers have certainly built "formula" strategies for students, but from there, they should also decide what to do in order to open the hearts and minds of students to the joys of writing-as-a-process. Yes, writing is indeed a "blessing", but this wisdom is so easily lost in "schooling one to write". So once students have a grasp on building a framework for their thoughts (i.e. multi-paragraph academic essay), they should also be encouraged to bring their unique expressiveness to the undertaking. Because formula cannot and will not work in all contexts and situations, and it shouldn't.
That is where the spirit of Elbow and Murray's work comes in. Once students have learned argumentative strategy (or concurrently as they are learning it) they should move forward, outward, and onward to genres, audience, critical thinking, and exploration of their own writing. Think of bike riding – the formula-approach is like training wheels that should come off as soon as possible, so that students can feel free. That said, it is also important to note that sometimes this kind of "formula approach" really can work in onboarding reluctant writers, by giving them just enough confidence to get them "in the game". That is a remarkable outcome, in and of itself. But no matter the approach, nobody should discourage student creativity and expression. It is a challenging thing to balance, but there is no doubt that there should be more freedom and student choice rooted in the overall process. The guard rails cannot be up forever if a writer is to become a writer.
Class slides:
Your to-do list: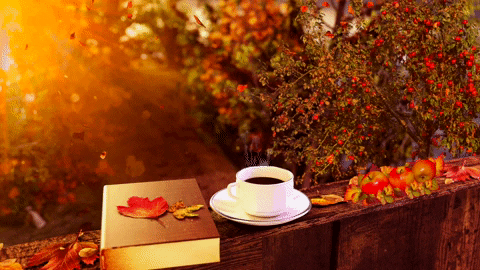 I look forward to celebrating National Day on Writing with all of you next week (in Part 2 of our class time together.) We will write poems and pay tribute to the power of writing in our lives. But before we get to that, Erik will present on the theme of Writing & Identity.
Please read: Pedagogy of the Oppressed, by Paulo Freire (Chapter 2)
Blog #5 Due before 10/16 – A reflection on Erik's reading selection
**As we continue with our presentation schedule moving forward, please be mindful of the time you designate for your presentation, especially when it comes to the evenings in which two of you are slated to present. I want to be sure that everyone has the time to present what they have prepared.
Enjoy a beautiful week in autumn!