Returning back from Spring Break, we reflected on our time "off" which was helpful in synthesizing life overall.  We then jumped back into our shared work, as Edna lead us through a thoughtful discussion of writing in a multilingual & culturally diverse world, and the question of finding our 'voice' in writing.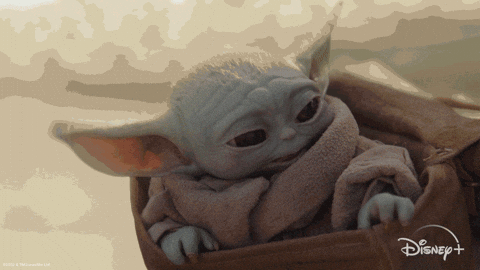 Edna's presentation spurned a truly thoughtful conversation, culminating in an exercise I really enjoyed – personal letter writing to our former selves (or to those younger than ourselves).  This approach to our shared thinking about "coming of age" as a writer – in the educational context as we know it today – was a wonderful way to pull out personal wisdoms from each of us.  In other words, that interactive activity helped us bridge our theory to practice.
Matsuda & Multilingual Writing Worlds
The article layed the ground work for an important lens on the field of writing in general.  A sense of legitimacy and power conferred in the mastery of language (in writing) requires a certain kind of determination, as well as a ceaseless supply of intellectual curiosity.  
Yet Writing Centers, tutors, first year Comp programs often create learning environments where the ELL student is an afterthought.  There is little preparation and even less effective policy that truly supports this vast population of learners.  This is a truth despite the dramatic diversity of our local context.  Our own NJ could very well be more multilingual than the UN (or at least on par).  And still, we have little in place to support this multi-linguistic reality in our shared learning contexts.  Matsuda's article makes it clear that the ELL reality is not for the faint of heart.  To learn institutionally under such limited resources while experiencing a dismissal of any previous global, cultural, multi-linguistic knowledge often becomes part of a sting of stigmatization & "remediation".  What remains is a profound challenge that is rarely confronted comprehensively (whether by educators or institutions).  I think it is important to acknowledge the "psychic" toll of this truth which is a part of any ELL experience.  Any academic consideration of these issues (through theory) should always be rooted in a compassionate understanding of the inherent struggle of the learner, and a "eyes wide open" understanding of the teacher's constrained context.
Peter Elbow & Voice
We also thought together about why the concept of voice is at once elusive but also so critical when thinking about writing.  It was an important moment for all of us to have the chance to discuss what makes up a "voice" as the writer develops.  "Voice" is framed by Elbow as a rhetorical tool – a writing skill that needs to be considered (applied or withheld) depending on the writing context.  Is the goal of teaching writing to develop the self by honing voice?  Or is voice a misleading metaphor?  Perhaps we do not really write, …for we are ultimately written by culture?  When facing these tensions around the concept of voice in writing, Elbow points out the problem of either/or thinking which often leads to a "compromise" mandate. (And compromise often becomes a problematic way of understanding the complexity of perspective.  The result is often a watered-down middle-of-the-road take away).  Elbow thoughtfully favors both/and thinking.  Thinking that might instead include two opposing perspectives in relief, standing side by side for us to apprehend in stark contrast, in order for us to gather a more profound understanding of why there might be such distinct/disparate perspectives.  (With our current political-rhetorical landscape in mind, what a timely reflection to have at this point, no?).  ….So what does a deeper dive into modes of thinking have to do with the construction of voice in writing?  The voice-as-self verses the voice-as-role debate illuminates that "voice" is indeed the perfect lens or metaphor for language as both material and historical.  It is interesting to note that Elbow always defines voice from an auditory/aural perspective.  This prompts us to think further about the embodiment of language.  For we know things in our bodies.  How do we give that kind of knowledge "voice"….in writing? …and in our lives?  What other ways can we claim "voice" (….other than through the polished act of writing text)?
Our Agenda from class:
Your to-do list:
Read:
Blog #6 due before 3/24 – Reflection blog post due on Chelsea's reading selections
Chelsea will lead our group discussion of the above readings, and we will do some social annotation work together in Part 2 of class.  Looking forward to connecting soon.