"Writing would be the serious work, teaching would be the not-so-serious-I-need-to-make-a-living ' job. Writing, I believed then, was all about private longing and personal glory, but teaching was about service, giving back to one's community." – bell hooks, Intro of Teaching to Transgress
We opened our discussion this week with some key questions to consider: What is the work of the writer? What is the work of the teacher? How are these identities in tension or conflict? How can we reconcile these identities? Extending the work of critical pedagogy beyond her mentor Freire, bell hooks helps us imagine ways that the teaching and the learning experience might aspire to be different. Pointing out the conflict between being "schooled" and authentic learning, she reminds us that classroom is perhaps the most radical space of possibility in the academy. hooks reminds those of us who teach to also believe that there is an aspect of our vocation that is sacred. Because the work is not merely to share information, but to share in the intellectual and spiritual growth of our students. This is of course a tall order in a world foreclosed of much hope – a world that is mostly measured in data sets, bytes, revenue, and prescribed outcomes. Still, there is something critically human and critically urgent (in this day and age), in caring for the souls of our students. bell hooks reminds us that our interest in one another, and our interest in hearing other's voices is a critical aspect of own own growth.
The role of care
In a transformative classroom, everyone's presence must be acknowledged, and everyone's contribution is a shared resource. "Any classroom that employs a holistic model of learning will also be a place where teachers grow, and are empowered by the process. That empowerment cannot happen if we refuse to be vulnerable while encouraging students to take risks." Care is at the core of her vision, but we ask in earnest what is the invisible cost (for teachers) when considering the affective labor that is crucial to that care. If the teacher may be healer, then who might heal the teacher? Once again, we are led to thoughts regarding the distribution of power, …something that seems inescapable when also considering the aspiration to freedom. As we sort the ways to pursue self-actualization and the practice of freedom in education, we must also be realistic, and think beyond leader-and-follower paradigm. I often think about the ways that we might distribute care in community…rather than place the burden on singular individuals alone. I am glad we had the time to connect through the Conversation Cafe "liberating structure". With this protocol you all were able to discuss certain aspects of learning that might help you grow both intellectually and spiritually.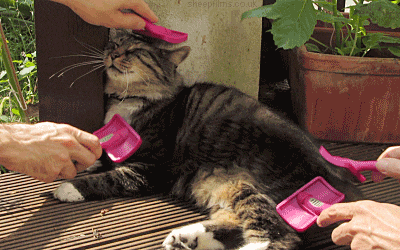 The Danger of the Single Story
We also spoke about the power of stories to either limit and grow understanding between people. Narrative may help in bridging differences; or it may work to seal the distance between people. Chimimanda Ngozi Adichie's thoughtful TED talk was a great way for us to contemplate that double edged sword. We thought about the role stories have played in increasing empathy, but also the ways in which they have worked to increase bias. We also reflected on the ethics of "authenticity" in storytelling – who has a right to tell certain stories? And we considered the notion of "truth" when thinking about the worth or value in a story.
Agenda slides:
To do list:
On October 30th, we will meet in Zoom to discuss Artificial Intelligence & Writing, and Jenny will do share thoughts and lead us through an interactive presentation on this material.
Please watch:
Please read:
Blog #7:  Due before 10/30 – Reflection on the AI readings 
See you in Zoom next time, and almost…Happy Halloween!